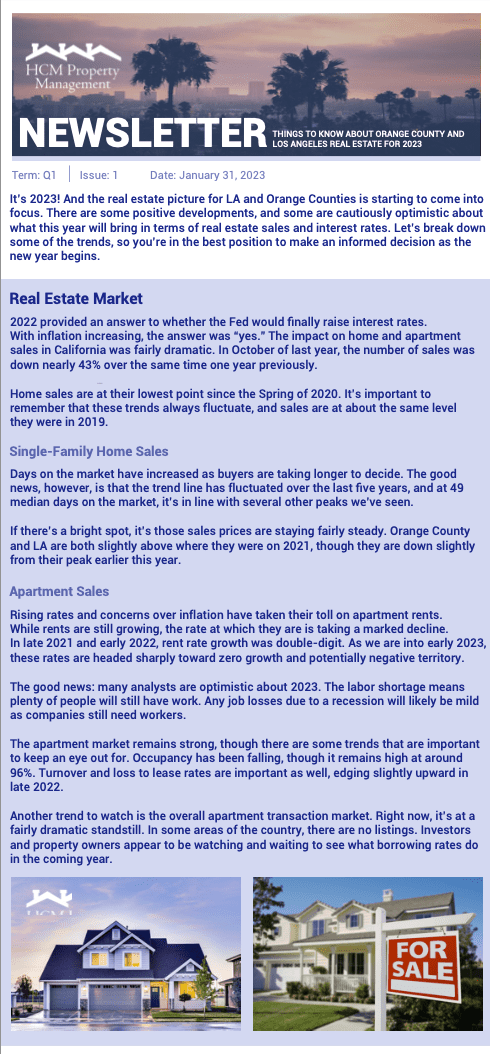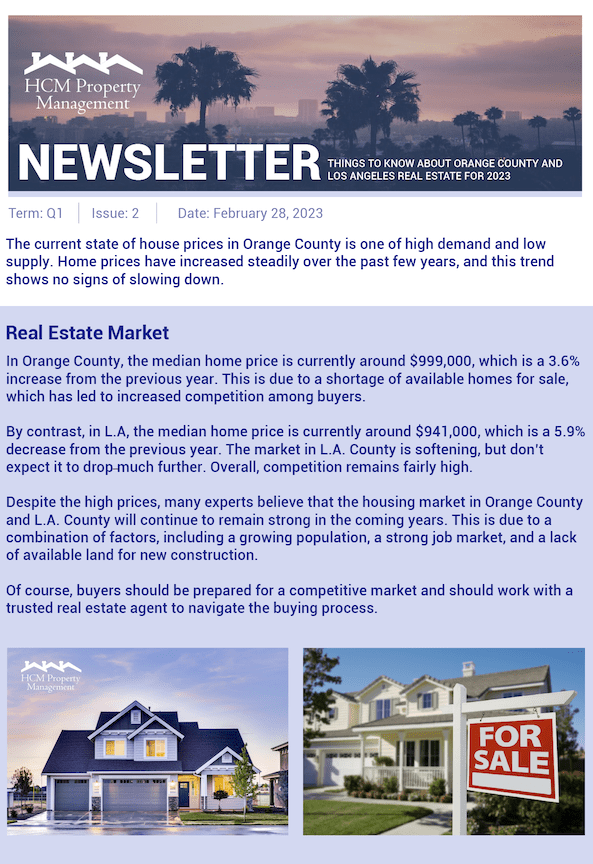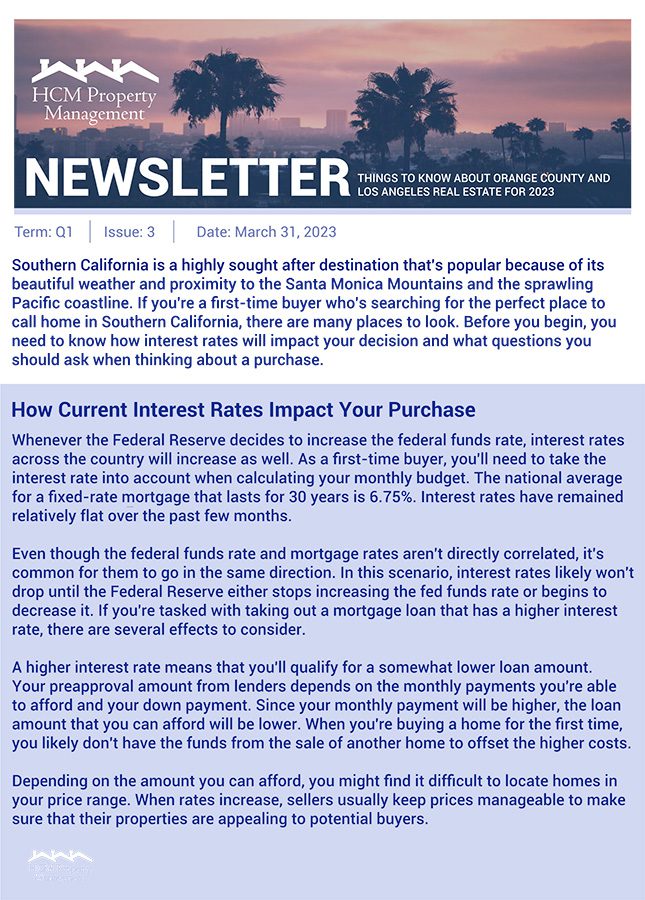 Joan helped my husband and I find a home in Irvine. I was very happy with her service. I would highly recommend her. She knew what we wanted and delivered.
What Clients Are Saying About us
How can HCM Property Management help you manage your rental properties?
Fill out the form below to learn more about the benefits of having your rental properties managed by HCM Property Management.