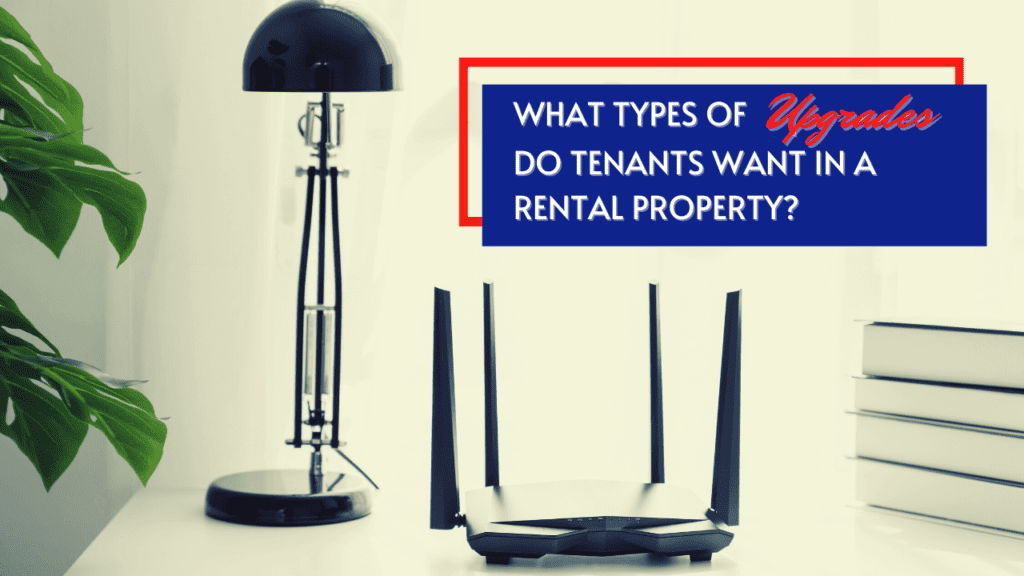 Tenants are more educated than ever about the Irvine rental market, competing properties, and market-driven rental values. They know what they want in a rental property, and they have high expectations. 
If you want to attract the best tenants, reduce your rental's vacancy time, and increase what you earn in rent, you'll need to make some upgrades that will help your property stand out from the competition. 
Here are some of the upgrades that tenants are really looking for in an Irvine rental home.
Smart Tech and Security Features 
Technology is becoming more important than ever to tenants. Does your house have good access to fast internet? You don't necessarily have to provide the Wi-Fi, but tenants will need it, so be prepared to suggest some of the best local service providers. 
Consider upgrading your home with some smart technology. Tenants will love that they can sync things like appliances, lighting, thermostats, and security to an app or a smart device like Alexa or Siri. You can offer smart thermostats, for example, without completely rewiring your home. 
Video doorbells are a big trend, and you should consider installing one or giving your tenants the option to set one up themselves. 
Curb Appeal and Landscaping for Irvine Rental Homes
Provide a welcoming and inviting atmosphere at your Irvine rental home. Tenants want to be proud of where they live. They're attracted to curb appeal and pleasant outdoor spaces. When tenants see a gorgeous exterior that's clean, spruced up, and free of cobwebs, debris, and dirt, they can really get excited about living there. 
Focus on curb appeal, and you can expect better tenants and higher rents. It's an upgrade worth making. 
Here are some of the things you can do to improve the landscaping and exterior look of your property:  
Keep the lawn mown. Hire a landscaping service for tenants so they don't have to worry about it. You can include the cost of that service in your rental amount.

Trim any trees, especially making sure there aren't branches hanging over the roof or close to windows. 

Weed any flower beds and plant some bright flowers in pots or in beds around the entryway.

Clear away cobwebs, insects, leaves, and debris from the front door.

Make sure the window blinds aren't bent or falling apart.

Paint the front door if it's looking worn.

Look at your lighting. Tenants will feel safe with bright, reliable exterior lighting.
Great curb appeal will make a good first impression and draw more tenants inside. 
Hard Surface Flooring and Fresh Paint
Carpeting in rental homes is not as popular as it once was. Those carpet fibers trap dust, allergens, and pet odors. Tenants are looking for a clean living environment, and hard surface flooring provides that. It's also easier for them to clean and maintain. You won't have to schedule a carpet cleaning during every turnover. 
Hardwoods would be great, and you don't have to spend a lot of money. There are some great laminate products and faux wood floors on the market that will make your home stand out to good tenants. 
Energy-Efficient Appliances 
Tenants are increasingly sensitive to climate change and energy efficiency. They want to live in sustainable ways. If it's time to replace your appliances, consider upgrading to energy-efficient models that will keep their water and electric usage as well as their utility bills down.
This is just a sampling of the upgrades that tenants are looking for in Irvine rental homes. We can help you make some smart decisions at your own property, so contact us at HCM Property Management.