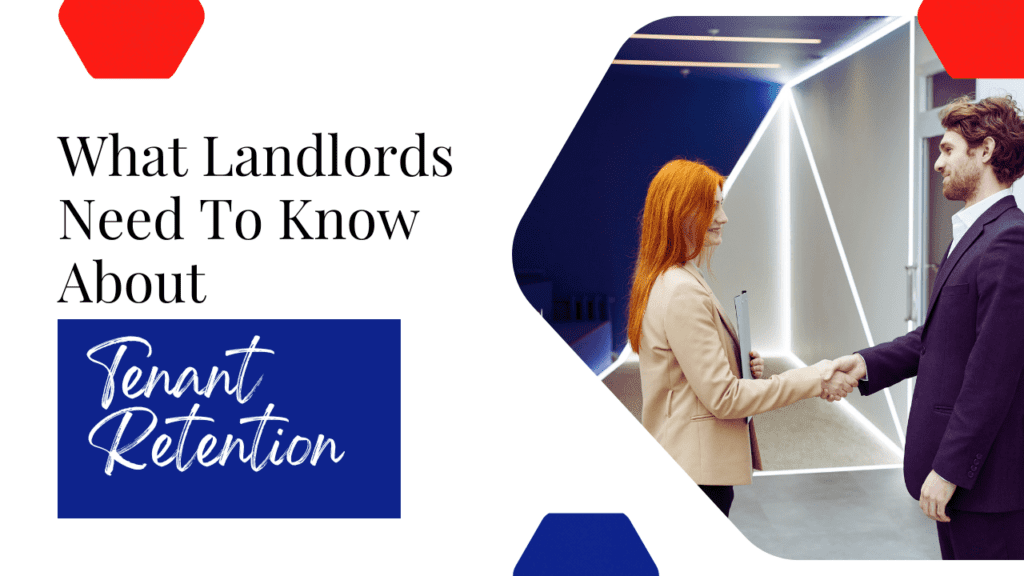 Tenant retention is inevitable for the growth of your rental business. It reduces the vacancy and turnover rates and unlocks the door to steady income for your retirement plan. Plus, it is easier to keep your existing renters than to look for new ones and fritter away your money. However, ensuring tenants' satisfaction and holding them for a long time can be challenging. 
Here is what Irvine landlords should know about tenant retention.
What Is Tenant Retention?
Simply put, tenant retention is the turnover rate of occupants in your property during a specific time. If the renters are living in your property for a long time, then the retention rate of your unit is high and if they don't it is low. Your tenant retention rate helps you measure profit and gives an idea about how many occupants are loving your rental.
Why Is It Important? 
Tenant retention is critical for the positive development of your business. It reduces your effort to promote the unit over and over, search for potential renters, and screen them. Also, it saves your leasing fees and turnover costs, ensuring regular monthly income. As long as you have people in your unit, you don't need to worry about all these costs.
Now that we know the importance of tenant retention, let us check some practical ways to maintain healthy relations with your renters and boost the retention rate.
Maintain Transparency in Communication
Tenants want to live in a house where the landlord responds to their queries and complaints. Ignoring them, avoiding their requests, or even poor response time can hamper your reputation as a landlord, and reduce your retention rate.
Ensure that you contact your tenants regularly and share official communication details, such as phone calls, texts, emails, and portals. Also make sure that you address their complaints quickly and maintain transparency in your communication. This develops a strong comfort level and generates goodwill between you and your renters.
Opt for Convenient and Easy Payment Methods
With the increase in adoption of online payment systems, many tenants find it easier to pay rent using online payment methods instead of sending it through mail or giving it in person. Hence, consider using online platforms where they can pay rent quickly. You can also use apps to set up rent payments in advance and automate them through autopay.
Offer Lease Renewal Incentives
Whenever it is time to renew a lease agreement, tenants think about whether they want to leave the unit or if they can afford to continue with it. Barring genuine reasons like relocating for a job or due to health issues, you should consider offering lease renewal incentives to make them want to stay. These incentives can be a discount on rent, free parking space, vouchers or even coupons to nearby gyms, cafes, restaurants, and medication services. For multi-family properties, you can think of adding amenities like a coworking space, or entertainment options in the lobby or common room, a small playground for kids, and so on.
Ensure Speedy Maintenance of Your Irvine Property
According to a recent survey, around 12% of tenants leave the property due to irregular maintenance services. If you don't want this to happen to you, consider being proactive in providing maintenance services and responding to repair complaints immediately.
Check the structural integrity of your house, replace or repair appliances, and examine HVAC systems and security tools. It will help you hold your tenants in the long run and increase your property's market value. We would also highly recommend hiring professional vendors or licensed contractors to ensure quality work at fair prices.
Develop a Healthy Landlord-Tenant Relationship
Building friendly relations with your tenants can help make sure they feel comfortable in your unit. You can even offer some flexibility in the terms of the lease to create a good impression. Avoid using a dominating or aggressive tone while speaking with your tenants. Try to be professional and neutral.
One of the effective ways is to hire qualified property managers who can take care of your tenants in your absence and provide them with everything they need. HCM Property Management is a full-service property management company in Irvine that understands all your tenants' needs and how to retain them.
For more information, contact us at HCM Property Management.