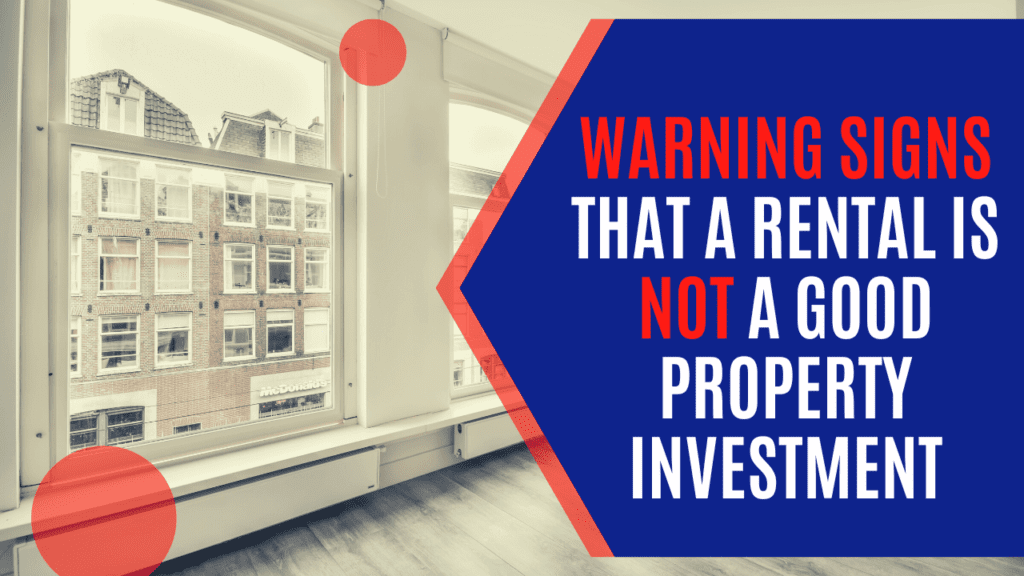 Your investment goals will drive the type of Long Beach investment property that's right for you. As you're looking for your next acquisition (or your first), make sure you're checking off the boxes that you need to enjoy a successful investment experience. 
In a market as hot as this one, it's tempting to make offers on homes that are almost right. Red flags are easy to ignore. But, you want to be intentional and focus on the investments that make sense for you and your purpose. Here are some of the warning signs that may tell you a potential rental property is not the right investment. 
Potential Location Issues
Location is a big factor in setting a rental price. Tenants are looking for homes in desirable neighborhoods, whether they're single-family properties in an HOA community or individual units in a building that offers outstanding amenities. Good schools are important. Accessibility is important. 
The best tenants will want to be close to shops, restaurants, grocery stores, and other conveniences. Parking should be easy and commuter routes should be close. A remote property won't make a great rental. Homes in largely commercial or industrial areas will not rent as much and may stay vacant longer. 
Long Beach Rental Property Condition 
Those fixer-uppers with the low price tags can seem like great investment opportunities. If your investment strategy is to rehab and renovate buildings and homes that aren't market-ready, it may make sense for you. But, if your goal as an investor is to get the property onto the rental market as soon as possible in order to generate consistent income, you'll want to find a property that's ready to rent. 
Cosmetic updates will almost always be necessary once you purchase a rental property. You'll need to paint, install new flooring, and ensure everything works. However, you don't want to spend time and resources on large renovation projects. Not only are you likely to spend more than you intended, you're also delaying the flow of rental income. 
Homes that need a new roof, plumbing upgrade, or foundational repairs are going to be expensive and are easy red flags that tell you to look for another investment property.
The Money Doesn't Make Sense
Buying in a hot seller's market means you're likely to pay more for a rental property than you would in a market with more inventory and less demand. 
This might still work in your favor, especially when rents are also high and you can easily see the potential profit in holding an investment property, especially in terms of appreciation and rising home values. 
Don't overpay for a rental home, however. When you can leverage other assets or be creative with the financing of a property, you have more flexibility. Having to put down a large chunk of cash, however, will compromise your ability to keep a healthy reserve for things like maintenance, vacancy, and other potential expenses. Spend some time running numbers and make sure you're going to earn what you expect to earn. 
Working with a Long Beach property manager can help you avoid mistakes. Our team takes a look at your investment goals and provides advice and direction when you're looking for the right rental property. We understand rental values, tenant trends, and repairs costs. 
For more information, please don't hesitate to contact us at HCM Property Management.