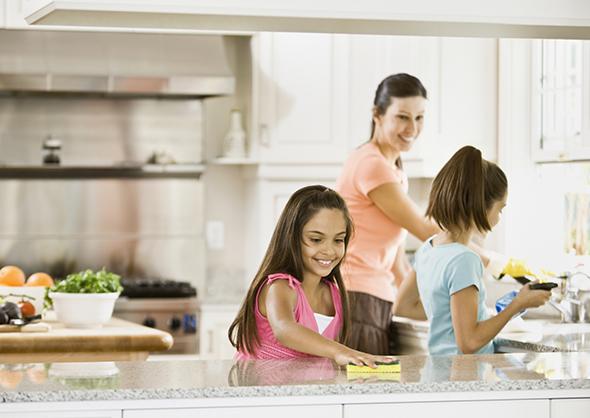 When considering property maintenance, we usually think of those responsibilities: fixing or replacing broken appliances, changing locks and performing major repairs.
However, some tasks don't necessarily always fall to property management. Your tenants also have responsibilities. This is where the lines get blurred for many real estate investors who put the wrong responsibilities on the wrong party and then wonder why they can collect for some maintenance from the tenants and not other maintenance.
Remember that these guidelines are typical and may vary under different legal regulations.
Core Tenant Maintenance Responsibilities
Cleanliness & Sanitation
At the top of the list of a tenant's maintenance responsibilities is simply keeping things clean. Tenants are expected to take out the trash, keep cars off blocks and out of the yard, and keep the property neat — just to name a few basics. That means regular housework: cleaning toilets and countertops, dusting, mopping, vacuuming, and so on. While a little mess can be understandable, tenants can't neglect these basic tasks.
When properties aren't kept clean, they can be a breeding ground for mold and infestations of bugs. Keep an eye out for warning signs of this kind of neglect, as it can cost owners a lot to fix in the long run. Easy warning signs are visible from the street, while others need to be regularly inspected or watched after.
Reporting Issues in a Timely Manner
Tenants may not be responsible for fixing major property issues, but they're responsible for reporting them as soon as possible. If they don't mention a problem (leaking pipes, for instance) to the manager, they may be held liable for additional damages that wouldn't have happened had the issue been reported and rectified earlier.
It's vital for the health and condition of your investment property that tenants are actively encouraged to communicate with the property management when an issue arises. While it may be inconvenient at times, leaving a problem unaddressed is far more damaging.
Covering Personal Errors & Accidents
We know that tenants aren't responsible for covering regular wear and tear. Things get damaged and worn just by virtue of being used, whether that's the carpet or appliances, but that doesn't mean that you'll always have to foot the bill. Tenants who cause damages with carelessness are responsible for fixing the damages. That could be anything from cleaning the carpet after a wine spill to replacing a broken window.
Using the Property Properly
We all want and expect tenants to use the property as it was intended and without illegal activity, but we know that unfortunately, this isn't always the case. If a tenant uses a room, fixture, or appliance in any way that is not within its intended use and it is damaged or broken as a result, they are absolutely liable for those damages.