Not all Irvine property management companies offer the same services for the same price, and that can make comparison shopping hard. It's important to be sure you're asking the right questions when you gather information on different property management companies. When you're asking about fees, there are three separate components to think about:
What is the monthly management fee?

How much do you charge to lease my property?

What other fees do you charge?
Measuring Monthly Management Fees
There are normally two ways that companies can charge you for their services. They can use a flat rate fee or a percentage fee. Flat rates can range anywhere from $50 to $199 a month, or more. Percentage fees can range from around five percent to ten percent of the total monthly rent. Different property management companies use different fee scales so it is always important to know upfront how you are being charged. Ask whether you'll still have to pay a management fee when the property is vacant, and if the fee will be automatically deducted from your rental receipts every month.
Fees Involved with Leasing the Property
The same fee scales can apply to the cost of actually leasing your property; some companies charge a flat rate and others charge a percentage of the first month's rent. Flat rates for leasing services can range from $499 to $999 a month or more.  Percentage rates can be as low as zero up to 100% of the first month's rent. If the company is charging a small percentage to rent your property or no leasing fee tall, chances are they are more than likely making up for those costs in the form of higher monthly management fees. Be sure to take a look at that comparison when compiling all your information.

Hidden Fees from Property Managers
Be sure to check if there are any other fees being charged by the property management company.  Common other fees include, but are not limited to, set-up fees, renewal fees, or property inspection fees. Ask if there are any maintenance and parts mark-ups for service. Will this property management company charge you to use a home warranty company?
After you get your answers to those questions, take a look at the total cost over a period of time. You can compare which company provides the best value. If the cost seems low, be sure you are getting enough services from the company. If the cost seems on the higher side, be sure you actually need all the additional services that are causing the price to climb.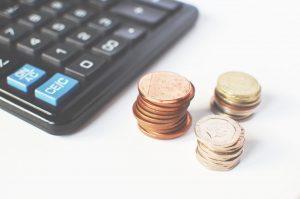 When all is said and done, the property management company you choose should be the best combination of price and value for your personal needs. It's also important that the company you choose has the experience and reputation to protect your most valuable asset.
HCM Property Management serves Irvine, Costa Mesa, Mission Viejo, Huntington Beach and the greater Orange County area. Should you have any additional questions or concerns, please feel free to contact us at HCM Property Management.