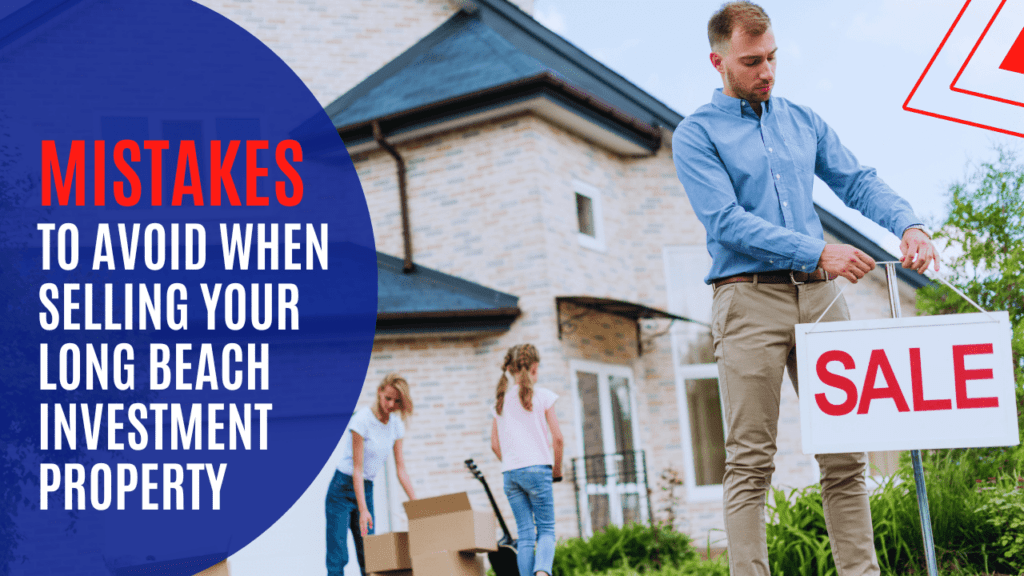 Selling an investment property is sometimes necessary. Maybe you need some cash and you know the market will support the asking price you want – or an asking price that's even higher. Perhaps you want to invest in something else. 
As Long Beach property managers, we're always encouraging investors to buy and hold their real estate, especially the rental properties in their portfolio. That doesn't mean you'll never sell. When you do, make sure you're selling at the right time and for the right reasons. 
We see some common mistakes when people are selling their Long Beach investment properties. Here are some of the errors that really make us cringe. 
Selling Too Soon
Selling too soon robs you of equity, rental income, and long term appreciation gains. You'll earn some good money in the short term, but you'll be losing a valuable asset that's only going to be worth more the longer you hold it. 
It may not seem like you're losing money, but when you look at the big picture, you are. 
A buy and hold strategy is the most profitable strategy for building wealth with real estate. The longer you hold your property, the more you'll earn when you do sell. Don't make the mistake of selling on a whim or because someone makes an offer or because the market is hot.
Making an Expensive Sale 
Another mistake we see all too frequently is investors who don't budget for the costs associated with selling a property. You're likely to anticipate the commission that you'll pay your real estate agent. But, there are other costs to consider, including:
Repairs

Cleaning

Closing costs

Buyer concessions 

Tenant relocation
Budget for these costs, and prepare for the money you're not expecting to spend. If your roof is 20 years old, you may have to replace it before you sell the property. That's bound to be a big expense that will cut into the profit you're hoping to make.
Avoiding the 1031 Exchange 
It's a mistake to pay too many taxes when you sell your investment property in Long Beach. This may seem unavoidable. The money you earn on the sale is subject to capital gains taxes. When you sell for a high profit, the tax bill may be painful. 
Consider doing a 1031 exchange. This will allow you to defer those taxes. Instead of pocketing the money that you earn on the sale of an investment property, you'll re-invest those funds by purchasing another investment property. 
This gives you a lot of opportunity beyond the tax deferral. You can diversify your real estate portfolio, buy a more profitable rental property, and remain in an expensive real estate market that might be hard to re-enter if you sell. 
Selling isn't always a bad idea. But, when you are selling at the wrong time or without a clear idea for how the sale will help you reach your investment goals, you could find yourself making an expensive mistake. 
As Long Beach property managers, we work with investors all the time to map out the best way forward if they decide they're ready to release a rental property and do something else. Talk to us about why you're thinking about selling, and we'll help you do it right. Contact our team at HCM Property Management.