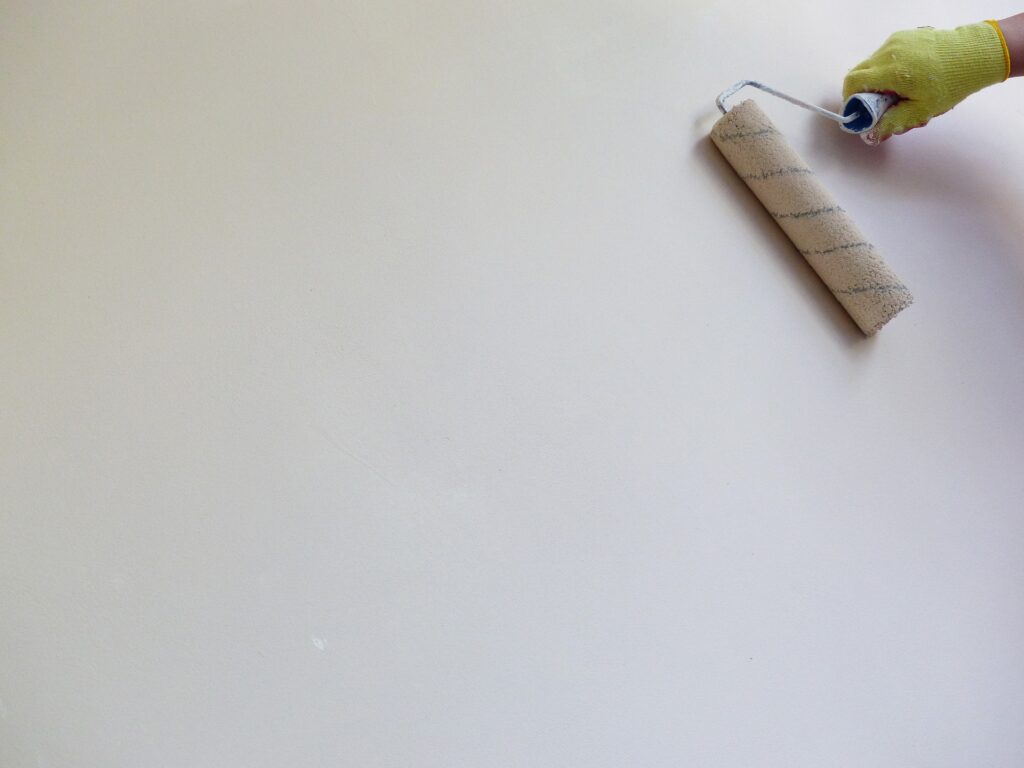 Many people live in rental apartments, and even though this is considered your living space, the property is not yours. It is very rare that people rent an empty apartment and fill it with their things. Whatever furniture and other home elements are inside, they belong to your landlord. While it is natural that you want to change how the apartment looks and make it closer to your heart, you need to know what kinds of changes you can make and what is a big no. Also, have in mind that you left a deposit with your landlord. If you make any alterations that do not comply with the lease, you might lose your deposit upon leaving the place. That's why we want to give you a list of landlord-friendly home improvements to tackle. Follow our guide, play it safe, and make your apartment beautiful!
Painting the walls
The first thing that comes to everyone's mind is painting walls. This is the perfect way to give your rental a fresh look. Your landlord likely won't have any problems with it if the place probably needs a paint job, but make sure to ask just to be safe.
If you do decide to paint your rental, there are two additional things to consider. First, if you plan on using any bold or dark colors, be sure to mention that to your landlord. Painting a white coat of paint over a dark wall is not always successful.
The second thing is to determine whether you want to do a full paint job or just a touch-up. The place could be in good condition, and the only thing that is required is to just freshen up the paint on some parts of the walls.
Keep in mind that you should match the wall color with your furniture; too many colors can create a mess.
Is it possible to change furniture?
Depending on the overall condition of the home, you might start thinking about changing furniture. Adding a new bed or a sofa is fine, as long as you tell your landlord and ask them what to do with the old furniture. They might ask you to throw it away, or move it into a storage unit. In that case, find professional help to do the heavy lifting and other tasks, as you don't want to risk injury or damage to property.
Another good example is to simply remove some furniture to create more space. You can also use a storage unit for that.
Change bathroom tiles
If you have a dingy floor in the bathroom, and the tiles are obviously old, you can replace them. In fact, your landlord will probably thank you for doing his job. However, you should still speak with the landlord before doing it. If you make a deal with them, you might even get financial assistance from the landlord. After all, the tiles will stay in the apartment after you move.
Cover floors with rugs
Even though floors can also be old and dingy, they are a bit more expensive when it comes to replacing them. However, what you can do is place lovely rugs to cover the ugly spots. You can find reasonably cheap options that will make a huge difference.
Purchase new appliances
If you want to buy a new stove because it does not work properly, you can. Also, switching a small refrigerator with a new, bigger one is another example of landlord-friendly home improvements. If you decide on this step, let your landlord know. If the equipment is old, they will probably ask you to get rid of it. However, speak with the landlord about who gets to keep the appliances if you decide to leave the apartment at one point.
Add more storage space
If you need to add a shelf or a drawer to use as extra storage space, feel free to do so. Your landlord will not have any issues with this. The best is that you get to keep the shelves when moving to a different place.
Beautify the existing fixtures
Even if you are not changing the existing units like cabinets, drawers, closets, etc., you can improve them by replacing fittings and fixtures like doorknobs. Just remember, do not throw away anything you remove. Keep all of the stuff in a box so you can install it again before moving out.
Know your budget before you start improving your rental
Even though all of these options are at your disposal, that does not mean you should do them all. Another thing to remember is that you don't have to spend a lot of money on the renovation. There are high-end projects and budget-friendly improvements, both of which can make your living space more enjoyable and pleasant.
Just remember that even though the rental is not the final housing solution for you, it is OK to spend money to make it better. The best advice we can give you is to carefully think about how much you are willing to pay. Also, try to spend most of the money on stuff you can take with you once you get your own place.
A quick summary of landlord-friendly home improvements
Here is a little list of all the changes you can make in a rental without getting into trouble with your landlord:
paint the walls;

replace the furniture or simply take stuff out to make more space;

upgrade bathroom tiles and dingy floors;

purchase kitchen appliances;

add storage units like shelves and drawers;

set your budget and stick to it;
These landlord-friendly home improvements can really make the place shine. If you are in a rental, you need a change from time to time. Take your time to do the project the right way, and you will feel much better after you finish all the improvements. Best of luck!
Meta description: Here is a list of landlord-friendly home improvements to make your rental apartment feel like home! A quick and easy way to a better home.